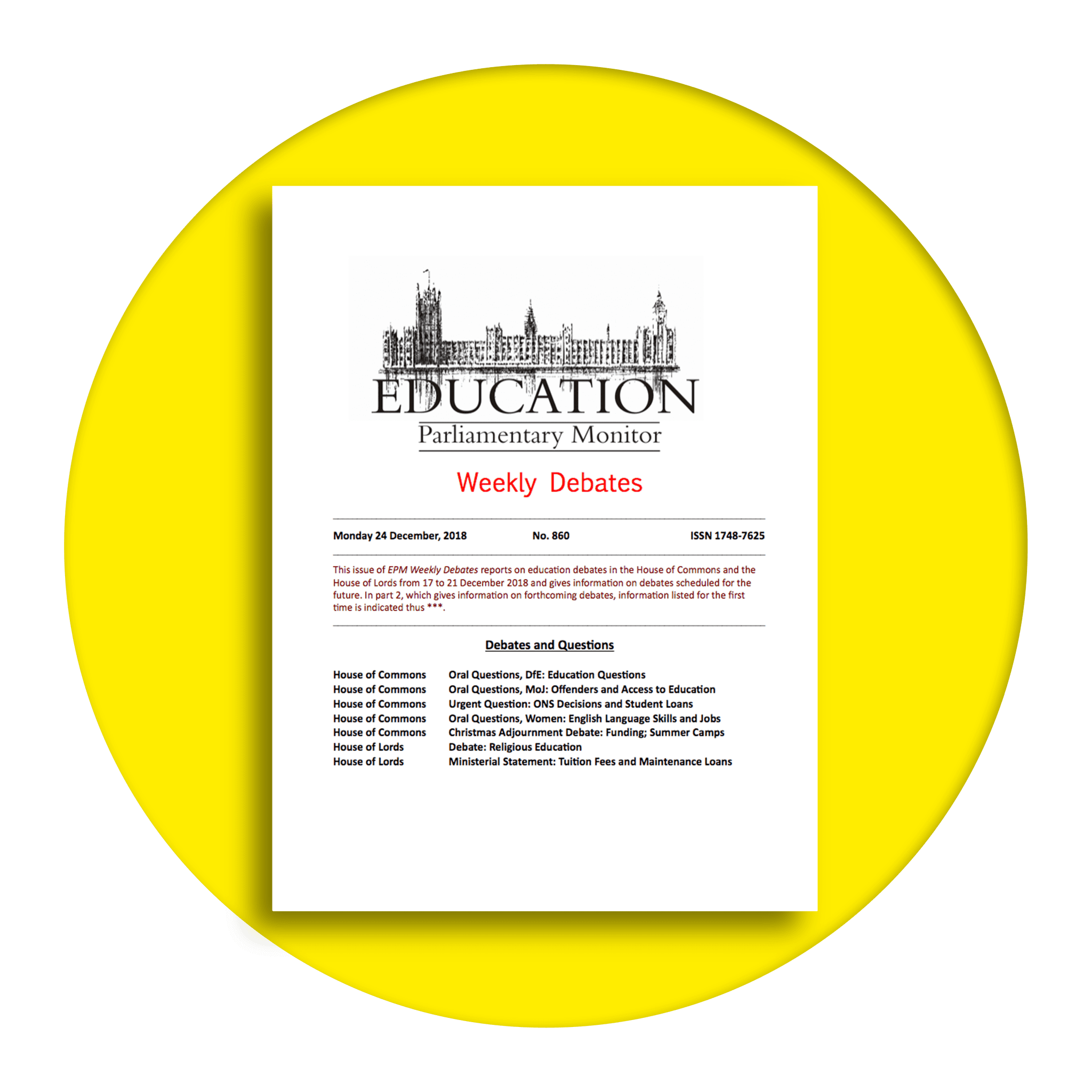 Education Parliamentary Monitor
Contents
Education Parliamentary Monitor is published in two editions. The weekly edition gives data for activity over the last week and information about forthcoming activity. The cumulative edition gives data for the whole year.
Education Parliamentary Monitor covers a large amount of information on parliamentary and government activity. On this page you can find the index to parliamentary debates for the whole of 2019 and 2020 and for 2021 from 1 January to the present. These indexes cover only debates and oral questions, and not the wide range of other activity to be found in Education Parliamentary Monitor.
Please select the year you want from the buttons below. Each one will take you to the index for the year concerned.
Thank you, see you again soon!